100%

Cloud-Based Auto Trade (Sharing Basis or FREE)
The AUTO TRADING

Easier Than

Ever
First

Earn

Then

PAY

From

PROFIT
Start Auto Trade Today With

₹ 0

Charges
Two Types of Auto Trade Available:-
⚠️

Warning For Own Account Clients:

you

should not Reset your Password or PIN

during the market hours. If you do, it will

Suspend

your trading account from the Cloud server and Existing orders will be open until 3.15 PM for auto close from Exchange.

If any Trading losses due to suspension,

you are the Responsible person for that

.
​
​
Trade In Your Own Account (Trade Type A) - Registration Form
Trade In Common Account (Trade Type B

) - Registration Form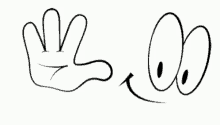 General Q and A For Cloud Based Auto Trading :-
1. What is automated trading?
Ans:

Algorithmic trading is a method of executing an order using automated pre-programmed trading instructions accounting for variables such as time, price, and volume to send small slices of the order out to the market over time. The buy or sell orders are sent out to be executed in the market when a certain set of criteria is met.
​
2. What are the requirements for automation Trading?
Ans:

1.

Zerodha account

with FUTURE & OPTIONS Segments | 2. Minimum

5 Lakh

Capital (For Own Acc) |

20 Thousand

Capital (For Common Acc).
​
3. Should I have a Computer or Mobile to run this auto trade software?
Ans:

No, it's not required

. Our Software is a 100% cloud-based auto trading system. Hence computer/Laptop or Mobile is not required for Auto trade.
​
4. Should I buy or rent a VPS (virtual private server) to run this auto trade software?
Ans:

No, it's not required

. we assign a Fully dedicated cloud for each auto trading account. Hence you no need to Buy or Rent a VPS from your side.
​
5. Is your Auto trading system only works with Zerodha?
Ans:

Yes, it's only working with Zerodha account

. so, you can't add other trading accounts from different brokers.
​
6. How much returns I can expect per month on the initial capital?
Ans:

Its system trading, the accuracy of automated trading on a perfect strategy which is coded will give you good results when compared to manual trading.

Nothing is guaranteed as to its market,

but still, when you go with system-based trading, profit expectation would be very good (

Between 5% to 10% per month (After all charges

) with Capital Protection

.
​
7. What would be maximum Risk (Loss) per Day?
Ans:

The maximum drawdown on your account for the Day could be around -

2% to -3%

.
​
8. What would be maximum losses (Drawdown) for the lifetime?
Ans:

The maximum drawdown on your account for the lifetime could be around -

15%.
​
9. What is profit-sharing with you?
Ans:

No need to pay any subscription amount Initially. Once profit is Generated then you have to pay Subscription on Sharing basis. For

Client 58%

and

For Us 42%

.
​
10. How the profit-sharing is done? when will I get profit money?
Ans:

The profit made on your trading account will be sent to your bank account linked with a Zerodha on a daily basis by Automated Payout Request. So, you no need to place a payout request manually. The regular payout time is around 8pm - 9Pm every day after

detecting Brokerage + Taxes

.

the profit amount will be credit in your Bank account on the same day (or) the next day morning.
​
11. When I need to transfer the sharing amount to your account?
Ans:

you should transfer the Sharing amount to our Bank account before

5 pm

on the next trading day. else, your account will be suspended from the cloud portal until you clear the balance.
​
12. I have completed an online registration with the required capital. how to start auto trade?
Ans:

Once you completed the online registration with your Zerodha details, that's enough to configure your account to the Cloud portal. you will get an automated confirmation Email in a few hours. from the next trading day onwards, your account will be available to the cloud server between 8.30 AM to 4.30 PM for auto-order placements. So,

you no need to start (or) stop auto trading manually

.
​
13. Can I see all the trades that your Auto Trading system is doing in my kite terminal?
Ans:

No, You can't able to access your Zerodha account between 8.30 AM to 4.30 PM while it's stored in the cloud server. Because your password and PIN temporarily changed by the Automated Trading system for uninterrupted order placement.
​
14. Is there any way to monitor my Zerodha account during trading hours?
Ans:

Yes, that's possible. We will provide

monitoring software for you(Only for Common Account Clients )

. so you can monitor your

Current M2M

,

Number of trades

and

scripts

for the current trade. This is only monitoring software, so you can't control the auto trading by using it.
​
​